@dellis1972 @KonajuGames @CartBlanche and i actually started some work on a Patreon last year. We have worked out a lot of the details, but still need to work out tax stuff and finish out our intro video: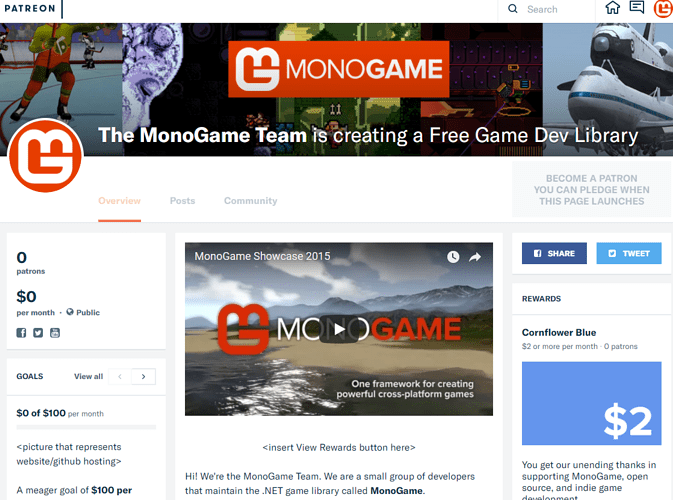 These are our current reward tiers which i am still not totally happy with:
$2 - your thanks for supporting us.
$4 - Twitter shout out and special badge on the community site.
$16 - MonoGame swag twice a year (stickers, tshirts, mugs, etc).
$256 - Sponsor a feature in MG (with limits of some sort)
As you can see i'm doing some sort of joke on power of 2 numbers there which might be bad if our tiers are too high/low.
Thoughts?