Thanks for the explanation.
Just as you posted your first post today, I just finished figuring out how to get the consolidated version to work with the regular skinnedMesh thingy. I realized[using MGCB debug mode] I was over MaxBones limit of 72 which might have something to do with Reach compatibility (I'm proly using 120+ most of the time). I modified the ModelProcessor (1 line of code) to accept it, and made a version of SkinnedEffect.fx (with custom eye shading) and SkinnedEffect.cs which would work - and works with the regular model stuff which I thought would be good for tutorials.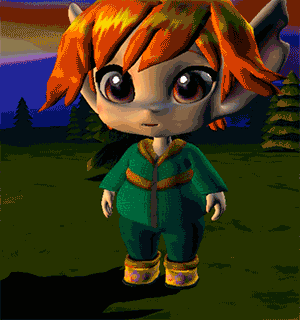 In the mean time, I really love the idea of allowing users to put their own FBX files into a game and this version is very resilient. Normal maps would be really cool. It'd look just like the 3ds version.
In my class I pick the best technique based on settings (like if material alpha is low, I assume it's a glass-like thingy and so pick a technique and crank up the shine amplifier) - I guess I prefer more techniques to specialize and try to group. So far I don't sort the see-through stuff - just draw it last. Eventually I'll have to sort it I suppose.
I guess some circumstances would call for a beast of a technique too. The optimizer is aggressive enough - I'm thinking it probably wouldn't hurt to set aside common calculation functions as needed and call those from each technique combination.
I'm not sure what is the right way - but this is what I'm kinda doing so far.