Thats from inside the the light cube what it sees as shadows red green blue represent different depths.
The first issue with lines showing up here and there i just figured out.
The RenderTargetCube texture sampler needs to have its Address u v set to clamp.
The other issue with those circles and lines in purple appearing on the spheres and cubes i havent. Looking at it from the lights depth view above it appears to be localized and have some pattern. They are extremely ugly shadow depth errors.
This is what its doing visibly.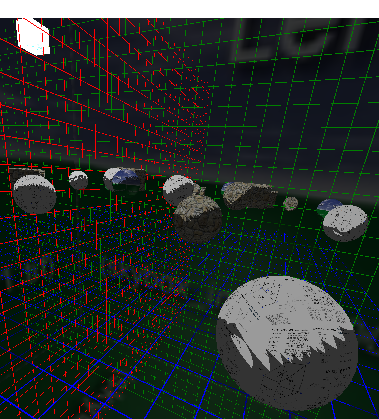 But im thinking its another sampler state issue, or thier just simply isnt enough precision.
I stuck the encoding back in to get the extra 8 bits and also because i was going to code a reflection cube, but i got side tracked on trying to figure out why these shadows look so bad.
Ive got it bumped up to 32 bits encoded at this point doesn't really make a difference.