Hi all,
I've compiled a .fx file with MGCB Editor 3.8.0.1641, and am recieving this error ("This MGFX effect is for an older release of Monogame and needs to be rebuilt") when I try to load it into my game, which uses the 3.8 source code.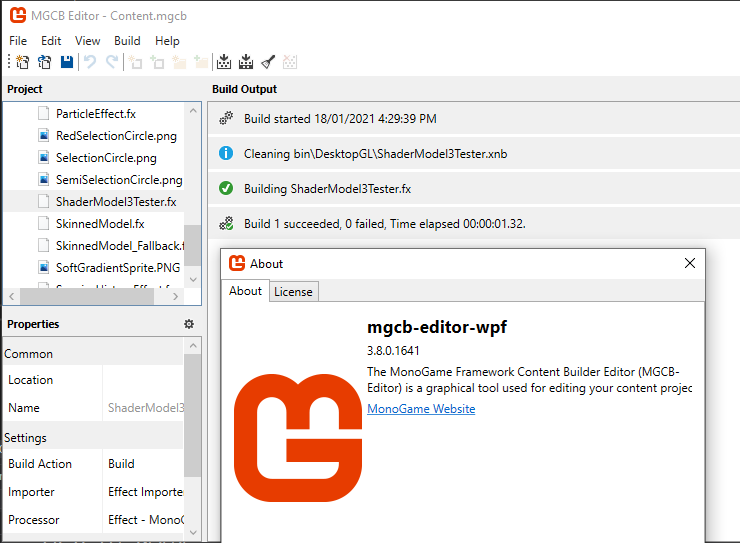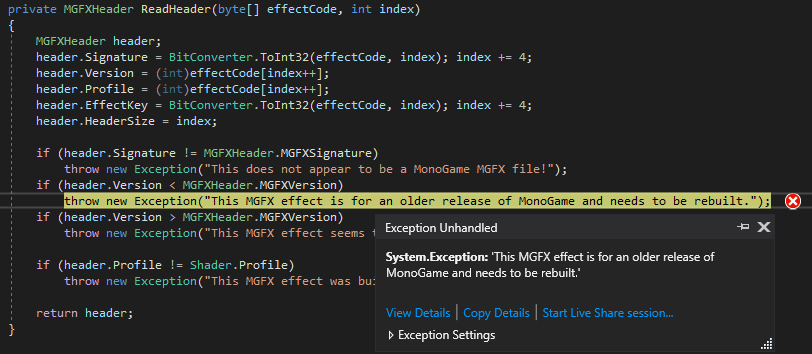 The file's header.Version is 9, while the MGFXVersion constant in the Effect class is 10;
I've tried lowering the MGFXVersion in the source to 9, but when I do so the BinaryReader throws an EndOfStreamException and dies.
How do I compile to MGFX version 10?
Thanks for any help!
Quasar