Hey all
I've recently had a couple of people email me a bug that prevents them from playing my game on Android.
It seems that once the game is running, a Menu Bar appears at the bottom of the screen and covers a portion of the game window. A screenshot is below: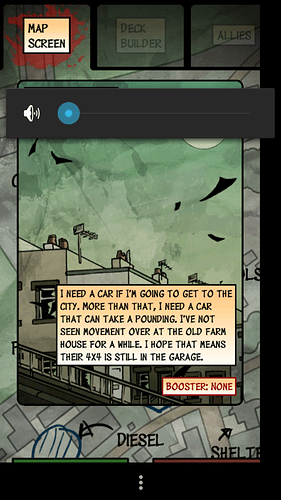 I can't reproduce this with the devices I have for testing, but I noticed that an options button appears next to the switch focus button on my Xperia Z's on-screen controls. Since the game doesn't have any options, I was wondering how I can block this entirely?
I've tried searching around google, the android SDK and stack overflow, but the terminology makes it difficult to filter out what is relevant. I can't work out if this is classed as the action bar, menu bar, or something else.
The affected devices (both Moto Droids, but different models) have hardware (not on-screen) controls, but most devices I have used for testing default to using a long press on the home button or switch focus button to access the options instead of requiring an on-screen control.
I'll keep digging, but if anybody already has a solution to this it would be appreciated.
Cheers
Chris