Hello I'm programming a 3d game in c# monogame and currently I'm working on foliage.
I'm wanting foliage to face upwards as the same direction as the terrain tile its on, I have the normal of the tile represented by the green arrows. But the foliage is not correctly facing upwards as the same direction as the tiles Normal.
Currently I'm creating a world matrix using the Tiles Normal for the EULER rotation.XYZ like below
Matrix.Transpose(Matrix.CreateScale(size.X, size.Y, size.Z) * 
(Matrix.CreateRotationX(tileNormal.X) * Matrix.CreateRotationY(tileNormal.Y) * Matrix.CreateRotationZ(tileNormal.Z)) * 
Matrix.CreateTranslation(position));

As you can see within the red circles in the gameplay picture below the terrain normal (the green arrow) is not matching the direction the foliage is facing.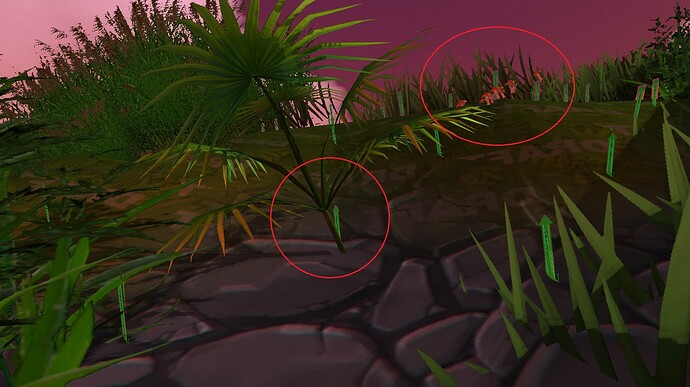 Thankyou for your time.