If anyone can take a look at the pic im having trouble getting a dead on accurate sum of pixel width for letters on a line using the glyph widths, even with spacing set to 0 and kerning off.
What im doing is shown in the pic. Sized cut wrapped text to within a rectangle that's pretty much the code in the pic there is not much too it its just a test to replace the measure string version i ignored forever, but the formula is giving me a hard time, Do you add cropping to spacing ect…
You can see the letters are just barely being measured wrong…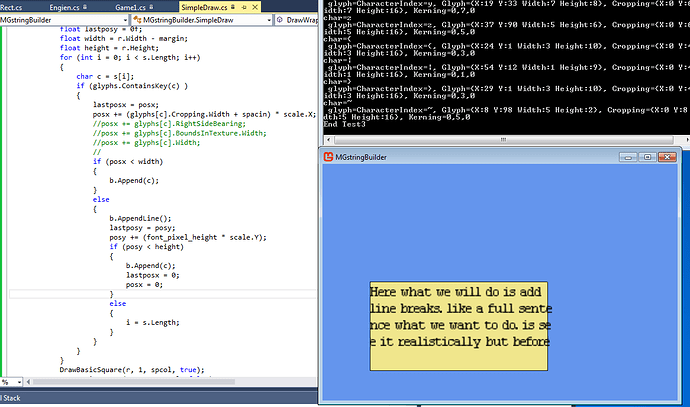 This is prep work for helper methods that will go with a chunked stringbuilder wrapper class and some other classes it will support.