Howdy MG Community,
It's been some years since I was last here and the current world situation has given me a chance to dive back into playing with Monogame, but…
I've just done a fresh install of VS 2017 and Monogame 3.7.1 and I've tried to create a UWP project with some errors.
After some googling the most recent thing I found was the following thread with links to an old solution:

I following those instructions and ended up with the following error and I not I'm stuck as googling doesn't seem to find me any answers.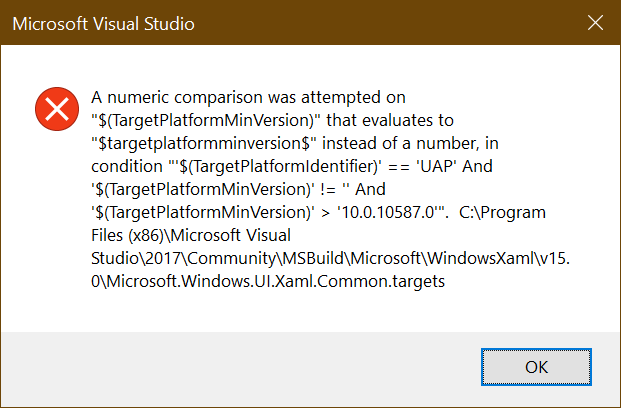 Any assistance will be appreciated.