Hi. I've been using MonoGame for about a year now.
Recently, I needed to get a SkinnedMesh into my game. Using 3.4, none of my imported .fbx models had a SkinnedEffect applied to them (I did set it to be the default effect in the Content Pipeline). Note that I use Blender for my exporting (followed with Autodesk to convert it).
Since it wasn't working, I decided to upgrade to MonoGame 3.5, but upon doing so this error began showing up for every model I tried to load:
Could not load [model name] as a non-content file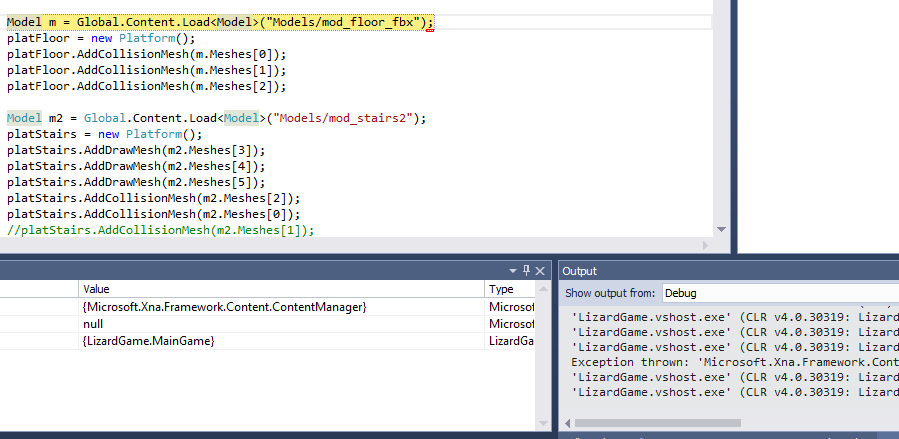 With 3.4, I still got the error, but I eventually overcame it with Autodesk converter (making my FBX's 2013). That no longer works though. I've made sure to import into the pipeline, into Visual Studio, tried every setting, but nothing works!
Here's the model files (none of them load):
enter link description here
And if it matters, here's their textures.
enter link description here
Also (don't know if this is related), I downloaded some FBX viewers, and none of the 64 bit ones seem able to open any .fbx files (I have a 64 bit machine). They just freeze up before rendering anything. However, when I used a 32 bit one, it opened them just fine.