Hello guys,
I have a file - Content/Envs/1_village.tmx, I can load it on Windows, but on Android, this error pops up. I cant load it with Tiled.CS, the file simple does not exist:
File.Exists(path)
I use this at path (with or without Environment.CurrentDirectory, it does not matter)
Environment.CurrentDirectory + content.RootDirectory + "/Envs/1_village.tmx"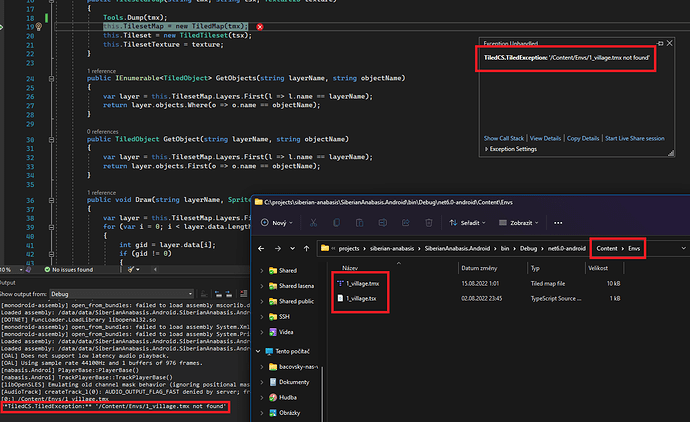 If I look into my .apk file (unzip it), there is the file in assets/Content/Envs/1_village.tmx. It is also in the bin folder as on the screenshot. I tried to modify the path with adding "assets" but with no luck.
I have the file in MGCB tool, set only to copy. Also in solution explorer, i set it to copy if newer.
Why it cant find see the file?