I just recently hard reset my computer and ever since then, I can't seem to get my game to run in Visual studio. I reinstalled all the necessary components, yet for some reason, my code never gets past the new Game1()
I put some WriteLine statements to see what was happening and it looks like the code never even creates a Game1().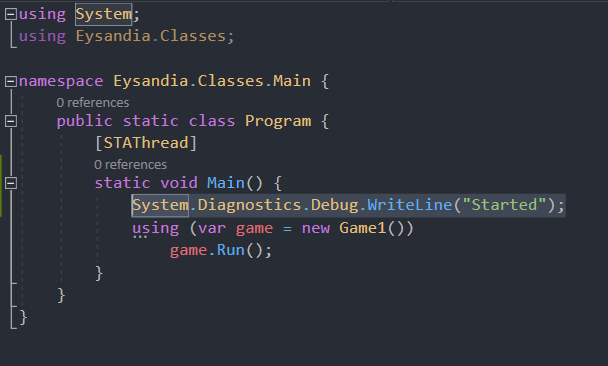 "Game1 Activated!!!" is never printed to the output.
I've even tried creating a new project with the monogame template and I run into the same problem. Any help is appreciated thanks!