Hello! I've been implementing the ECS in Monogame.Extended and have run into an issue with how the entities are ordered. As I understand it, the entities are stored in a bag and that bag has no inherent order (first come, first serve) when it comes to processing them later for update or render systems. Is there a way I can specify how I want to have the entities ordered? The problem was made apparent when I created a UI window in game (a few entities are drawn) then i remove that list of entities and then re-add. On the second display, the order of the entities is different (my panel is drawn in front of my ui elements even though it was created first and so should be rendered behind my ui elements).
First set of entities drawn (correctly)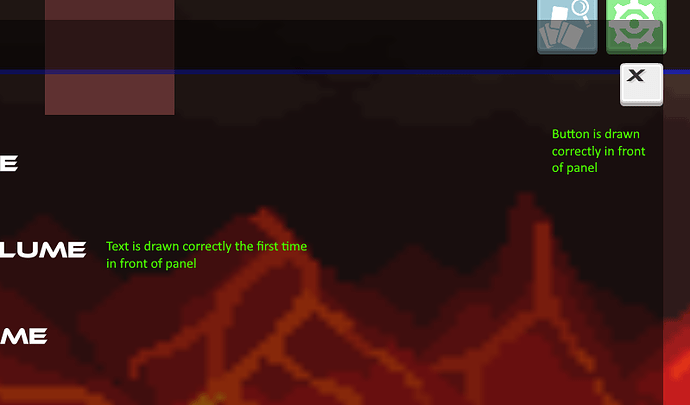 Second time drawn (incorrectly):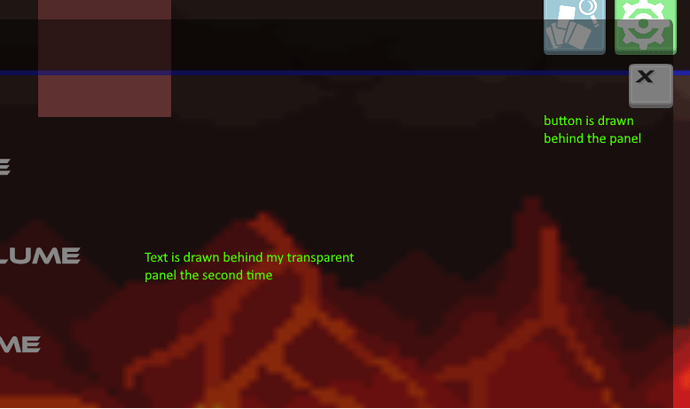 I'm not sure how else to solve this issue besides being able to specify the order of what i want rendered but I'm open to suggestions.