I'm working on an isometric tactical RPG (think Final Fantasy Tactics). My world is full 3D Geometry, while my units are all billboarded sprites. Generally things work fine regarding depth sorting, but when a unit is very close to geometry, it will clip into it due to "leaning back" to orient itself properly to the camera. Here is an example (please forgive some of the awesome 3D programmer art):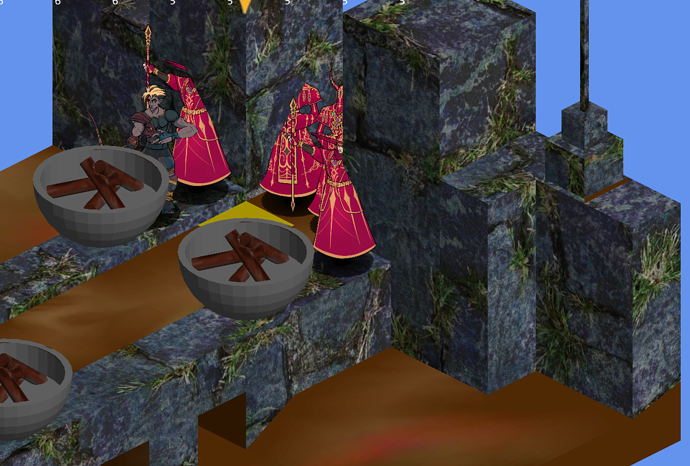 As you can see, three of the billboards are clipping into geometry. I've actually had pretty decent success fixing this by simply applying a small bias to the value written to the depth buffer by using the SV_DEPTH semantic in my pixel shader output (seen below). However, this is just a magic number arbitrarily applied and I would prefer to have a proper solution.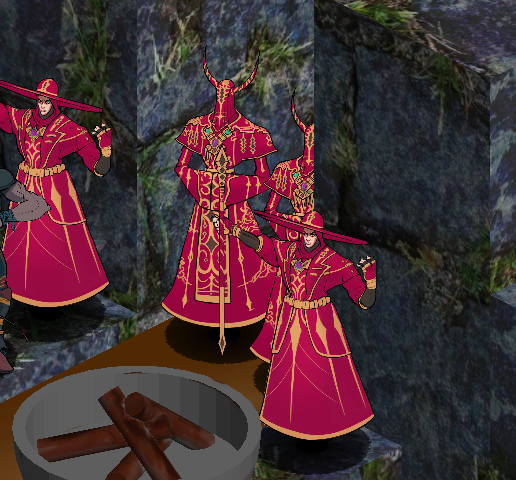 I cannot do something as simple as always rendering sprites on top or I lose the proper depth sorting that can be seen by the guy who is properly behind the wall. I also considered trying to do manual sorting of everything by hand and then rendering in that order to utilize the "painter's algorithm" but it doesn't really work if the level geometry has "holes" units can walk through since it's all one model.
Let me know if anyone is interested in seeing the shader code. Not including it by default because I can never get the code blocks to work correctly without a massive amount of time fighting with it. Aside from a fair amount of lighting code it's a pretty straightforward shader that simply renders a billboarded quad and changes the ZEnable and ZWriteenable flags in its technique.
Any thoughts on how this should be handled are greatly appreciated! I think the proper solution may be something along the lines of calculating the Z positions for each vertex as if the quad is not billboarded and using those in the depth buffer, but then in the shader actually billboarding for the rendering. I've not had any success with this approach so far however.