Hi,
I'm trying to make a N64/PSX style game, and because of that, I'm trying to keep my poly count quite low, and am substituting a lot of detail with transparent textures. Here's an example of what one of my models looks like in Blender (the orange outline shows the actual mesh vertices):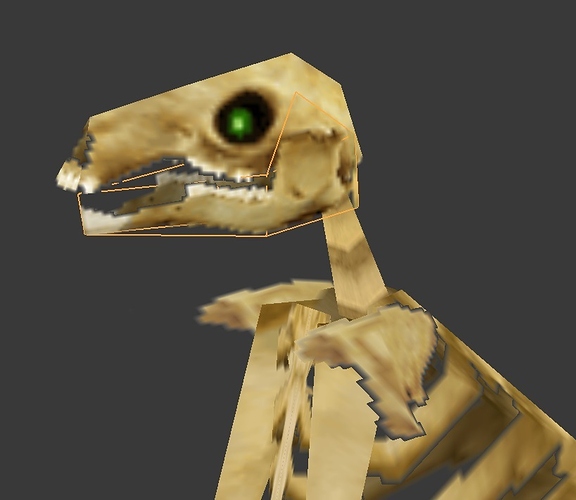 Now, when I import this model into my game, the parts of the mesh which are covered up by .png transparency are also transparent (I've highlighted the bad areas in red):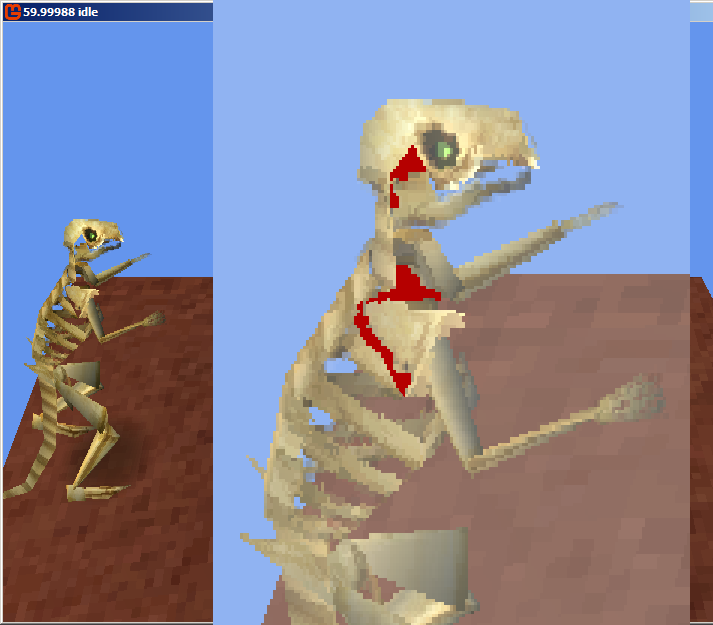 I know that AlphaTestEffect would fix this, but it lacks some of the lighting features that other effects have. On top of that, I'm using a custom processor for this model (SkinnedSample), and I have no idea how to apply AlphaTestEffect to it. So my question is: can I apply AlphaTestEffect's alpha testing effect to every model in my game (as pretty 90% of them will need it), or if that's not possible, how would I apply it to SkinnedSample?
Thank you very much in advance for any help!