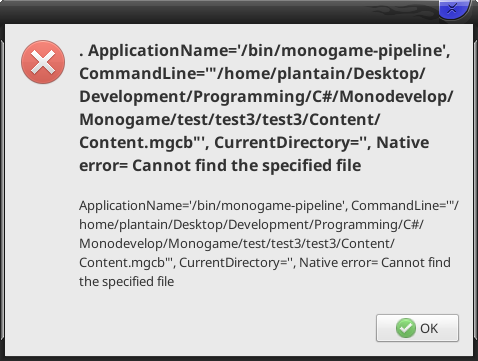 I get the above error after following these steps:
New Solution
Monogame Application (OpenGL)
Project>Content>Content.mgcb
I am using Linux Mint 17.1 and Monodevelop 5.9.4 I installed Monogame from the Add-ins manager.
On a side note, the game builds and runs perfectly, I just can't open the content.mgcb file.

Any help is greatly appreciated.