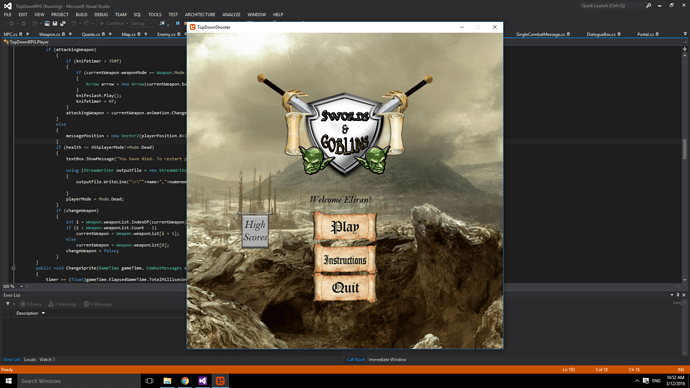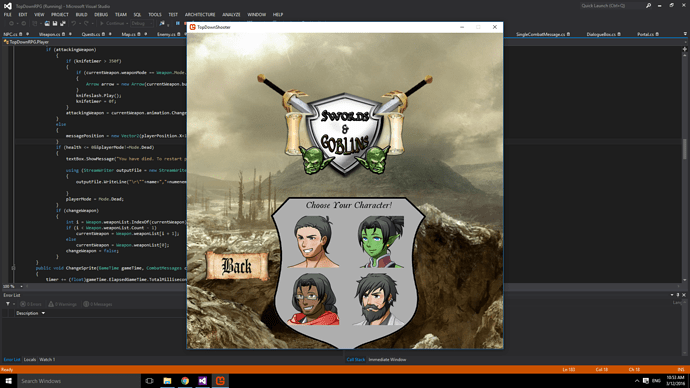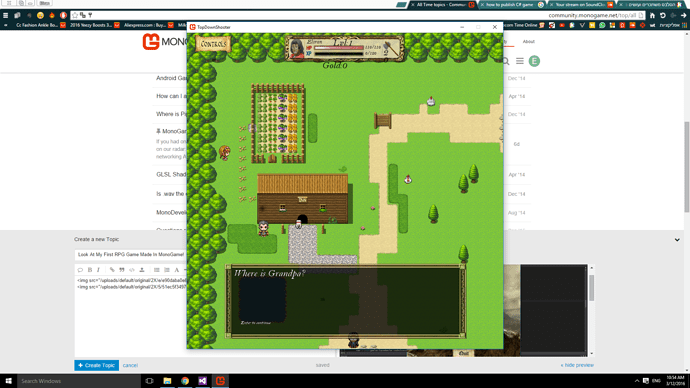 Hello, I created this basic RPG game a few months ago in school, can somebody give me tips on how to make it better?
I am going to add skills and more soon.
It's very short and only has about 4 quests but I don't know if it has the right direction.
I have been using the RPG Maker VX Ace Assets and I want to know If I can publish a game with them and not get legal issues.
Please explain things to me in an easy way as I am only a beginner and the game is a WIP of course.
Controls I havent written in the controls menu yet but they still work-
RUN - SHIFT
CHANGE WEAPON - Q
DOWNLOAD LINK(RAR):
http://www.megafileupload.com/atd0/TopDownShooter.rar