Hi there,
a few years ago a project that was created with the standard-template of monogame for MacOS used Xamarin.Mac modern which also included support of appkit or other stuff: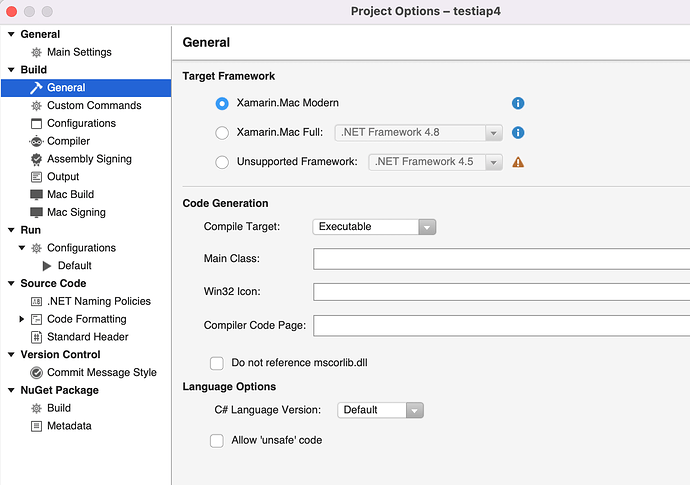 If I create a new monogame project with the newest templates it just uses .Net 3.1 or .Net 5:
As I would like to use NuGet-Packages like "InappBilling.plugin" to include InAppBilling I would need support for the Xamarin.Mac as it doesn´t work with .net 3.1 or .Net 5.
I´ve tried to edit the csproj.-file to add Xamarin.Mac but wasn´t successful. I´ve also tried to run an older project of mine where monogame was still using Xamarin.Mac but wasn´t able to run it as I´ve copied it from an old Backup and some of the directories on the machine don´t seem to exist anymore. I was able to alter a spritekit-project to run Monogame but encountered other problems (like two windows that open up) and hoped that there is an easier solution for this.
Did anybody else come across that issue and found a solution for this?
Thank you,
Harry