I'm trying to get Edit and Continue to work in a solution that references a Shared Library Project. I'm starting with a Windows Desktop project and testing E&C by setting a breakpoint at the Clear statement in Game1.cs, changing the color, and then resuming. This works fine.
I then create a MonoGame Shared Library project (KoiX) and add this to the solution. At this point, E&C still works fine but as soon as I add a dependency on the shared library from my desktop app E&C stops working. If I remove the dependency, E&C works fine again.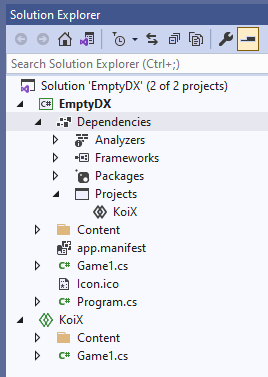 Any clues about how to fix this would be appreciated.