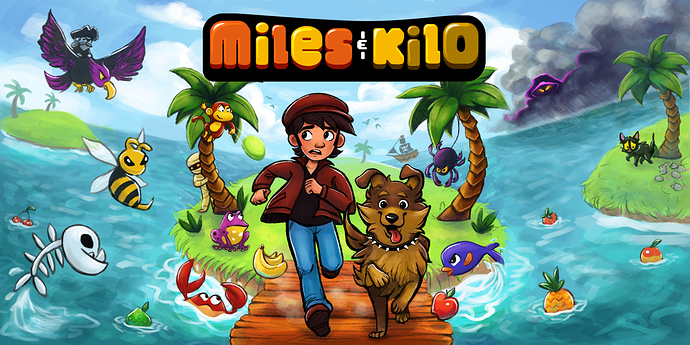 Hey all! Miles & Kilo just launched today on the Nintendo Switch. The game is a super tough retro-style platformer that I released awhile back on Steam and iOS, and the excellent Four Horses helped me bring it to the Switch. The game is also powered by MonoGame, so I thought you guys might be interested!
Links: Nintendo eShop page | Twitter | Website
Nintendo Switch Trailer:
We're already getting some really nice reviews from critics and YouTubers too, and we've received lots of compliments on how smooth and responsive the game is on Switch. MonoGame's performing on the Switch like an absolute champ, and we're super happy with how it turned out.
Reviews:
NintendoLife (8/10)
Nindie Spotlight (9/10)
We Podcast & We Know Things (9.75/10)
I also want to give a huge "thank you" to everyone who's contributed to MonoGame over the years. It's such a fantastic framework and I absolutely love using it. Y'all are the best. <3
–Mike Burns