Hello everyone
I recently updated from 3.7 to 3.8 (something like that) and I have noticed that my game does not run on Linux any more.
Now, I have created a new project (something like: https://docs.monogame.net/articles/getting_started/2_creating_a_new_project_vs.html, also in visual Studio 2019) and I have compiled it (like in the old times with MonoGame < 3.8). On Windows everything worked fine. Those are my created dependencies from Visual Studio and the MonoGame template: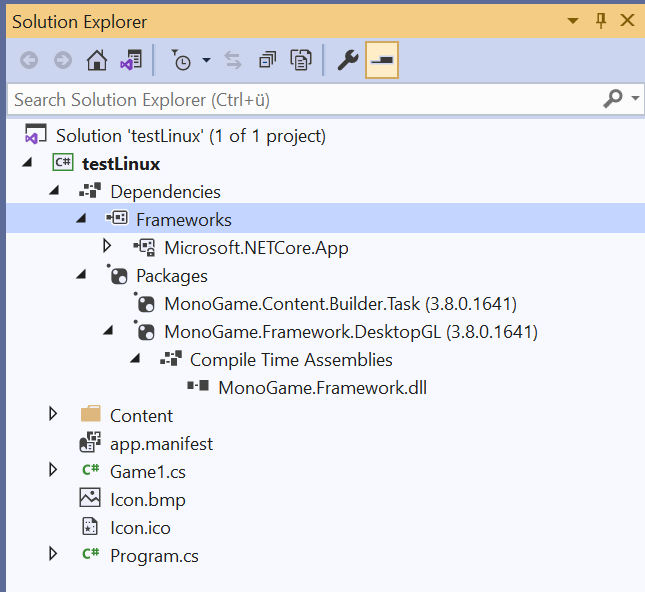 So I went to my linux system where i used / still use to test my projects and ran into following message:
Cannot open assembly 'testLinux.exe': File does not contain a valid CIL image.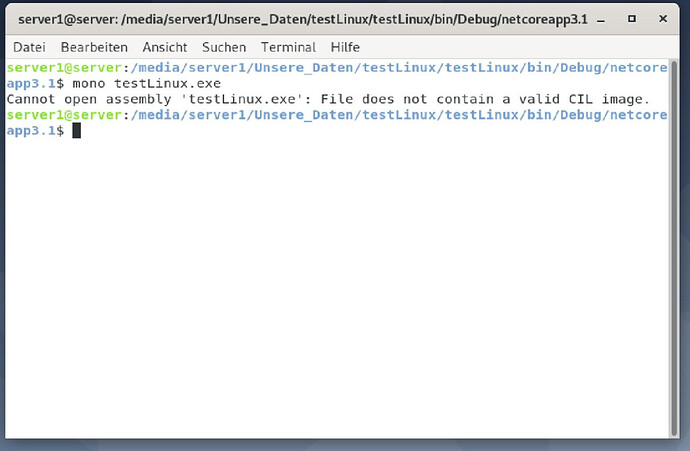 This sounds a bit technical to me. What do I do wrong?
Thank you
Andru