For 2 days of a new PC, I can't load any content, because the mgcb tool won't run.
I can write and run code just fine, I just can't add content.
As you can see here, BOTH my visual studio versions even lack the ICON to indicate that it recognizes mgcb files, and has a program associated with them.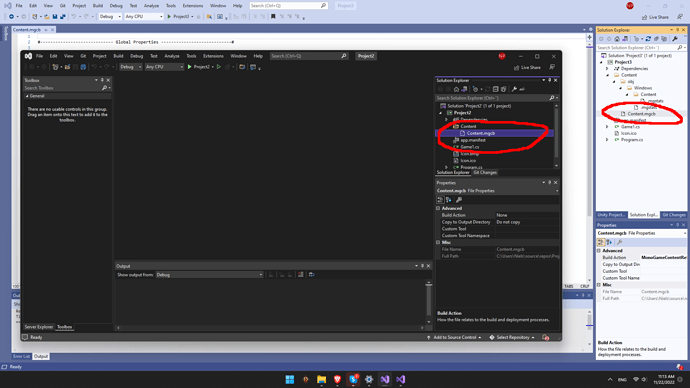 And as you can see below, at least in the 2022 version of visual studio, I can actually set the tool as the default one, but that changes nothing. Still can't edit the file, so I can't add content.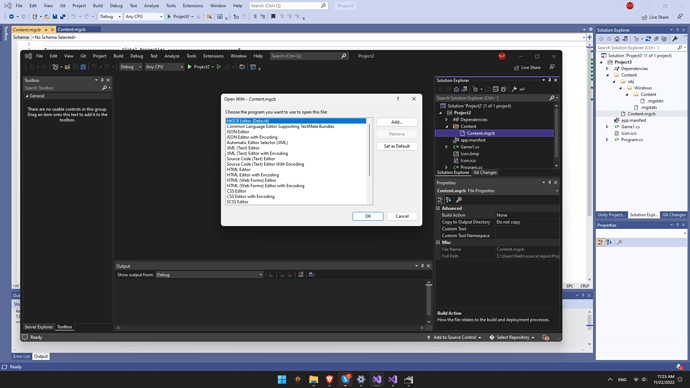 I'm just an end user of monogame, I don't know anything about json or nuget or gitub, or special command line paths, but I have made SEVERAL games with monogame, so I feel like this should not be an issue, and there must be some EDGE CASE reason why I'm having these problems…
But then, this is new clean windows PC, and I am a typical user. I haven't even set a wall paper on this machine… What gives.
at
C:\Users*my_user*.nuget\packages\monogame.content.builder.task\3.8.0.1641\tools\netcoreapp3.1\any
I can find an app with the NAME mgcb, but it does nothing when I run it, and also has no icon. But it is the only app I can find with that sort of name.