Hello,
So i'm in my second year of studying games dev, and this year i've been having issues with monogame from my home computer. I'm currently on the latest version of windows 11, and the latest version of vs 2022 enterprise.
I do not see any of the monogame templates for visual studios.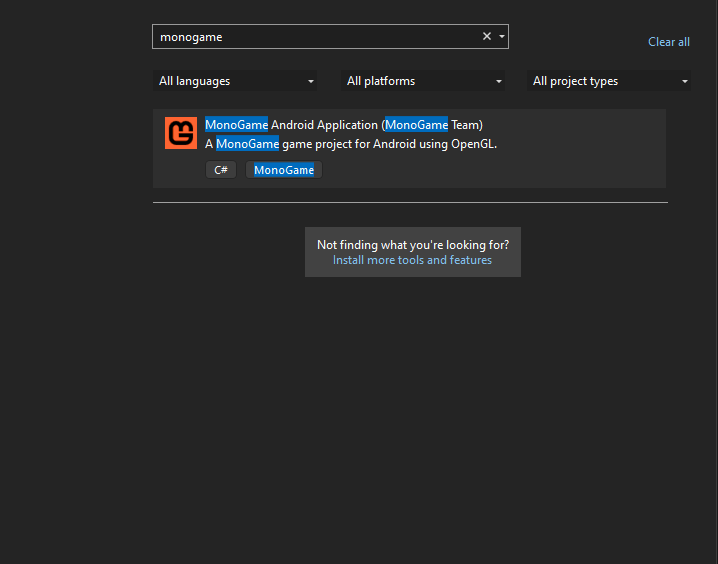 monogame is installed but shows up grey, i've tried re-installing it multiple times, and even re-installing vs 2022.