You can export the whole spline as a json file. This file contains all the point data: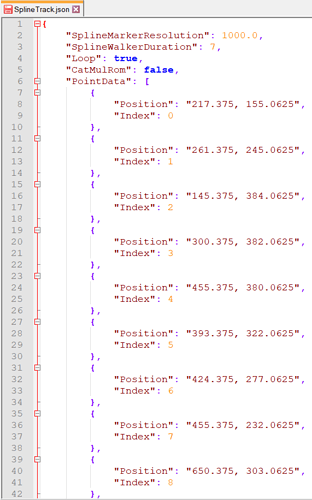 Click on "File->Export JSON" in the editor and chose a save location. You can open the json file with any text editor. If you need help loading this data back to your environment then don't hesitate to ask. I will help you bro

This is a picture from the internet. The right option is not selected here. It's the one below the red marker "Restore NuGet Packages".
Click on that and see if it resolves your issue with missing DLLs.
Edit: Ah, I see it helped. The two error messages on the top are just post build events. You don't need them on your side. You can delete them in the project "Properties->Build Events" section.