Hello,
When creating a backbuffer with the same size as the native resolution in windowed mode the mouse miss aligns using Mouse.GetState().Y etc.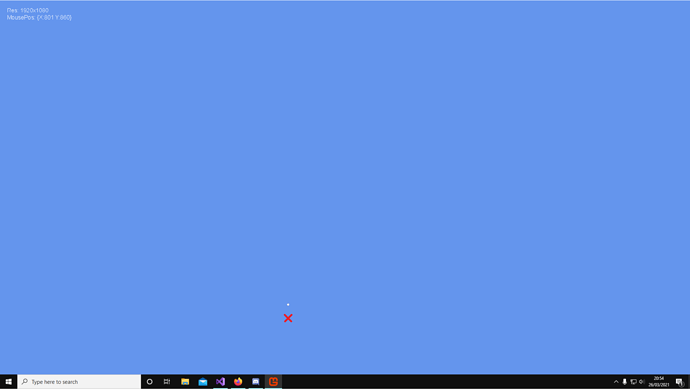 This is likely due too AdjustClinetRect doing something funky too keep the max screen size set and xna forcing the back buffer to be still the full resoloution.
the most basic way of fixing it on the user side is scaling the mouse position too the ratio of the actual window resolution and the incorrect back buffer size.
mousePos.Y = (mousePos.Y / Window.Height) * BackBuffer.Y;
However when working with Pixel art games with indepednent resolution scaling and viewport manipulation (black bars) this added calculation makes things a little more complicated. Does anyone know if this is intended or a bug?