I have a test game (an openGL template) linked to & building the latest source.
Upon running the test game, a PInvokeStackImbalance error occurs in OpenAL.cs.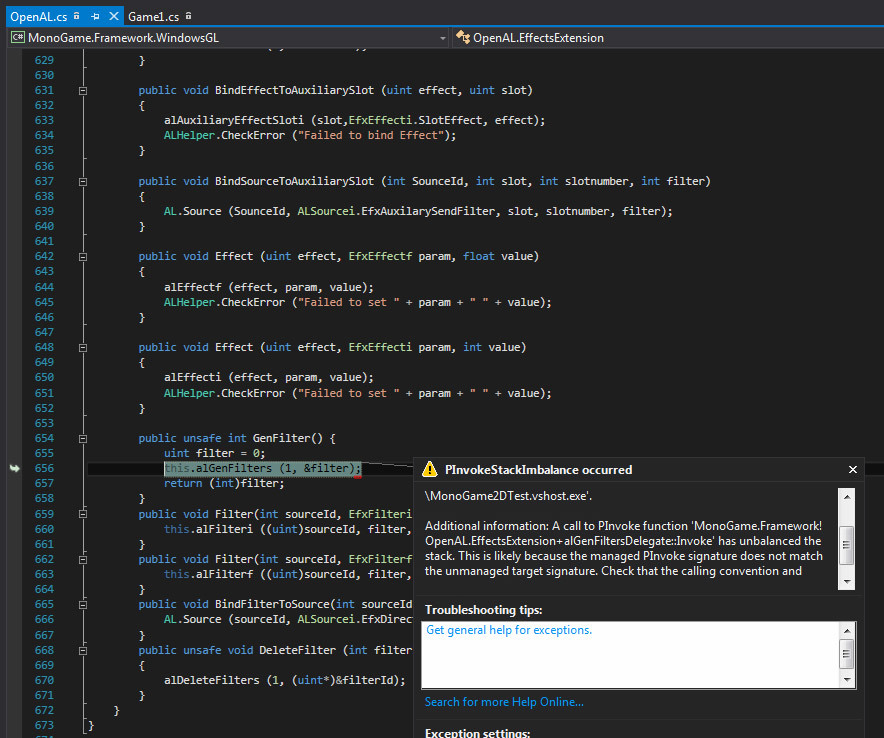 I'm not sure what the error means, but I'd like to understand.
I'm just building an openGL template project on win7.
Do I need to provide graphics card info? Thanks.