Hi all,
I'm trying to create a monogame project using Protobuild project wizard (Version 1.0) in Visual Studio 2015 Community. This worked a few weeks ago when I first installed it, but now it seems like a Protobuild hosting service might be down.
Here's the exception being through from the protobuild window: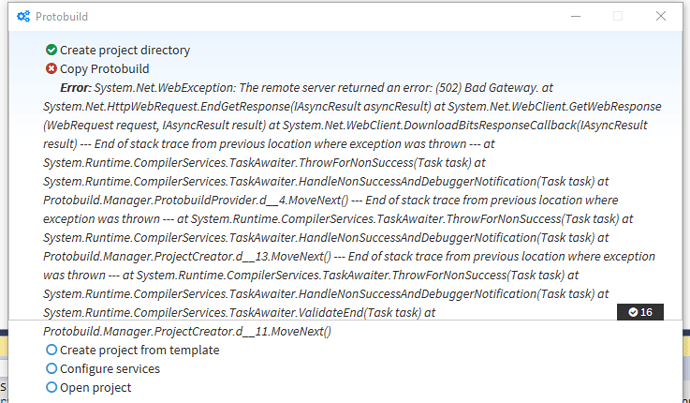 Here's the console output:

Thanks in advance for any help. Is it possible to disable the checking for new versions of Protobuild?