Hi, I have an odd inconsistency when publishing a Monogame 3.8 OpenGL project to Linux. I'm building on Windows 10. If I publish from the Build menu in Visual Studio 2019, then the main executable is marked as the correct type of file, I allow it the appropriate permission to run, and it runs. Great! These are the publishing settings and the file type as it appears in Ubuntu.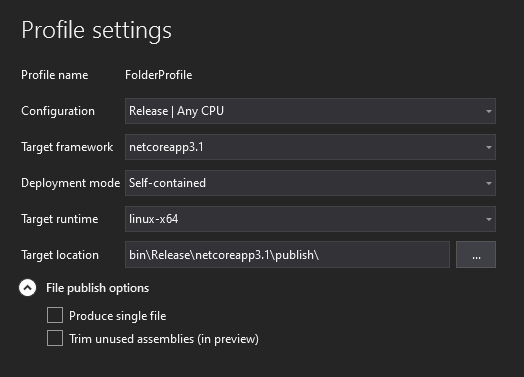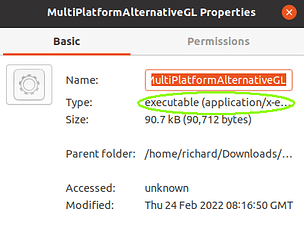 The problem I have is that if I publish via the command line using the following settings then the file appears in Ubuntu as a "shared library", and I can't run it, even if I make the file executable.
dotnet publish -c Release -r linux-x64 -f netcoreapp3.1 /p:PublishReadyToRun=false /p:TieredCompilation=false --self-contained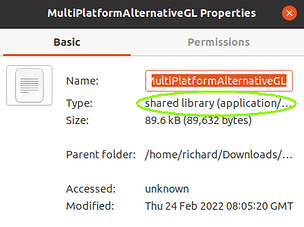 Anyone got any idea what's going on here?