I made this Memory Match game with MonoGame using Nez and sent the game files to my brother's PC to see if it will run and it got this error: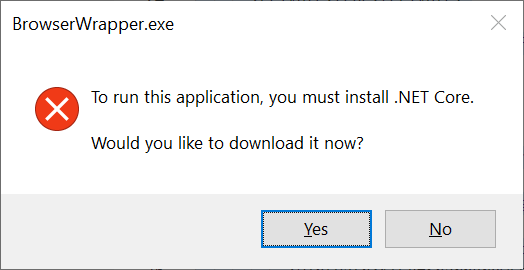 I'd like the game to run on other people's PC but it says it must has .Net Core installed on it in order to run.
A few things worth mentioning:
I'm using Nez and I tried putting the Nez files in the same folder as the executable and referenced that and that didn't do anything.
I made the game going with with MonoGame Cross-Platform Desktop Application (Open GL)

The folder path to the executable is at MemoryMatch/bin/netcoreapp3.1/MemoryMatch.exe
This problem has happened since I've upgraded to MonoGame 3.8. When I used 3.7 the executable was in the path [Project Name]/bin/DesktopGL/AnyCPU/Debug/[Project Name].exe and it worked running on different PCs when it was like that
The code is here if there's anything you can find: https://github.com/hckscripter6/MemoryMatch
I hope this information is useful in getting to the bottom of this. Let me know how I can get the game to run on another person's PC without them having to install .Net Core like it has been saying.
First time posting and I'm glad to be in the network!