I found this thread here and I have the same symptoms on my machine:
So if I open the MGCB GUI and click on Build nothing happens at all. As mentioned in the other thread I changed the language to something else and that maybe had an effect on that. I then got a popup when clicking on it asking me to "Choose Just-In-Time Debugger". I can click on Cancel and the content gets build without issues after that or I can click on OK and when using Visual Studio as Just-In-Time Debugger I have the option there to "continue execution" and then also everything gets build.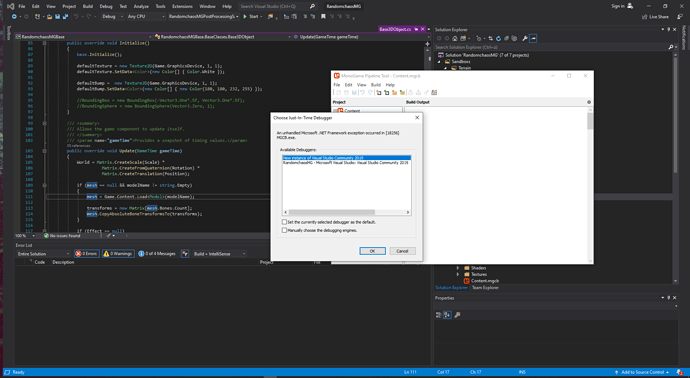 But at the moment it is back to doing nothing at all.
Anybody knows how to fix this?