Space Fighter Infnite is an Action Game/Shoot 'em up in 3D.
It keep the best from 80' retro arcade game and add wonderful features as advanced graphics and third person view, greatly improving gameplay.
The game has been developed to target phone and tablet, using accelerometer to control the spaceship.
All levels are unique, highly detailed and will offer to you a real challenge.
---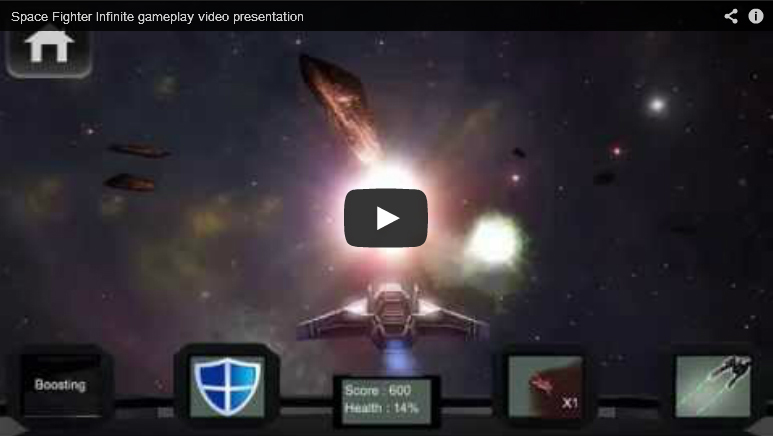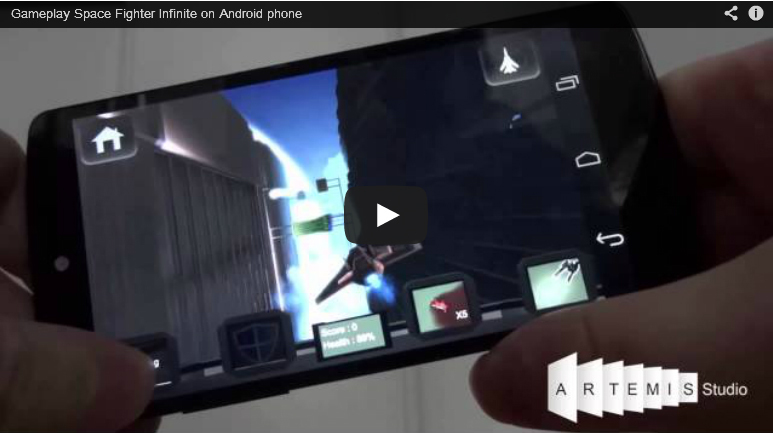 ---
Available on:


---
You can find us on : http://www.artemisstudio.fr