I had just finished implementing a text file parser so that I could easily design game tiles in a text file, turn them into a Texture2D, then use them as sprites in my game. I don't know if this is related to my issue. When I went to build the project, the graphics were off. A sprite that's supposed to be square (8x8 pixels) is squeezed, the pixels are sometimes not square, and there's this weird margin on the side of the viewport where the sprite doesn't even get drawn.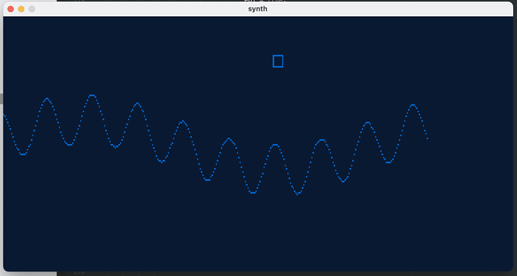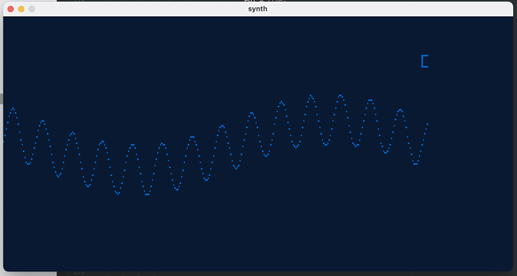 pixel width is not constant–the sprite appears differently depending on where it is
Any idea why this could be happening? I didn't really mess with the draw functions while I was implementing the aforementioned thing.
I am a beginner with C# and Monogame, so I hope this is something really simple that I've just missed.
Game1.cs
static int _width = 320;
    static int _height = 160;
    static int ps = 3; // pixel size    

...

protected override void Draw(GameTime gameTime) {
        GraphicsDevice.Clear(_colors[0]);

        _spriteBatch.Begin(SpriteSortMode.Deferred, null, SamplerState.PointClamp);

        for (int y = 0; y < _height; y++) {
            for (int x = 0; x < _width; x++) {
                if (board[y, x] != 0) {
                    int px = x * ps;
                    int py = y * ps;
                    _spriteBatch.Draw(pixel, new Rectangle(px, py, ps, ps), _colors[board[y, x]]);
                }
            }
        }

        _agents.Draw(_spriteBatch);

        _spriteBatch.End();

        base.Draw(gameTime);
    }

Agents.cs
public void Draw(SpriteBatch _spriteBatch) {
            _spriteBatch.Draw(
                player.Sprite,
                new Rectangle(
                    (int)player.Pos.X * ps,
                    (int)player.Pos.Y * ps,
                    ps * player.Sprite.Width,
                    ps * player.Sprite.Height
                    ),
                Color.White
                );
        }