Hey guys,
I'm currently working on a physics-based 2D platformer and wanted to implement vines/ropes you can swing on.
The game uses Nez and its Farseer physics implementation, which works pretty decently overall. So it thought implementing ropes shouldn't be too hard.
I'm using Farseer's LinkFactory.CreateChain() method to generate the vine(chain) as a list of rectangular shapes that are connected by revolute joints. And under the right circumstances it does work pretty well.
However, if my character connects to the vine with too much velocity, it gets completely messed up, like the revolute joints fail(see attached images). If I get the chain segments close to each other, the joints mostly recover and work as usual again.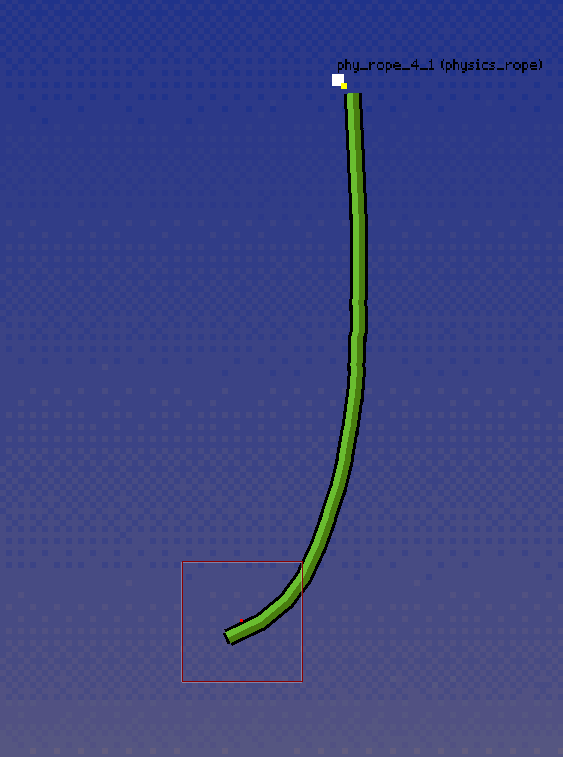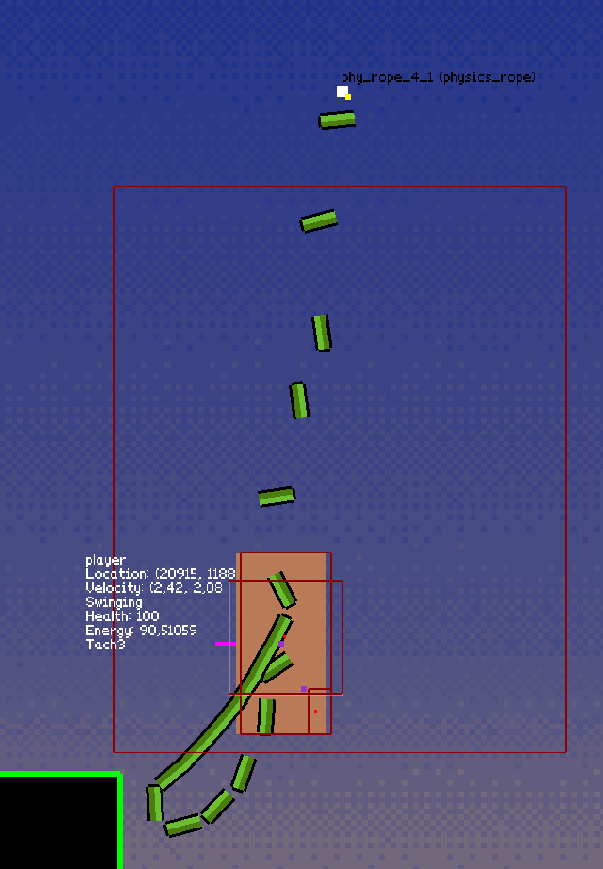 Is "joint failure" a thing that can happen in Farseer? If yes, what could I do to prevent it from happening?
Greetings
Creme