What is this game? (Made with MonoGame)
The Last Mob Witness is a single player gun and beat-em up game, fast action game with guns and if no guns beat them with whatever you can get on hand including knives, swords, pipes, and many other things, ran out of bullets, throw your weapon to knock them out!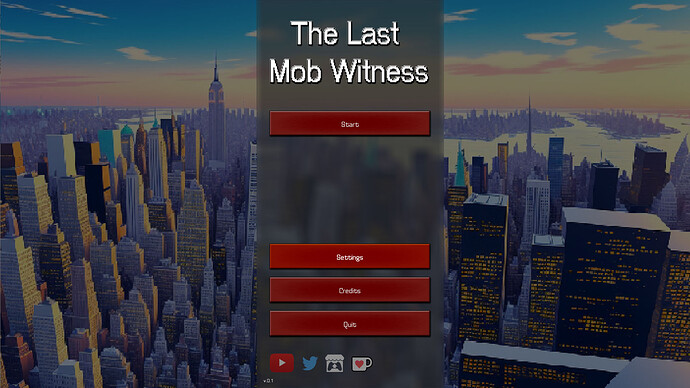 You are the last witness against the crime boss, and you need to reach the court room to testify against him, no one will help you now since there is a kill contract established by the organized crime awarding $10 million to who ever kill you.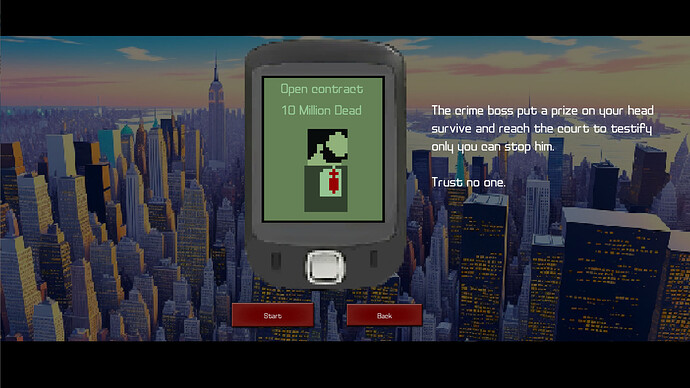 Run and move fast before others find you, the only safe place is court, trust no one until you reach there.
History
I was excited a few years ago when I watched John Wick's movies and I heard about John Wick's game, but I was disappointed when I found it is a tactical strategy game, I wanted to play a fast action game like in the movie, and since I was not able to find one, I started mine now.
Gameplay goals
I wanted the following actions to be allowed in game
Take cover behind objects or walls
Shoot a wide variety of guns and have limited ammo
Reload your guns if you earn or have clips
If no ammo, or at any time, you can choose to throw your weapon to the enemy to knock them down to the floor giving time to you to decide your next action
Use knives, swords and other things to hit your enemies
Throw your weapons, knives, swords, anything you can grab
Counter their punches and disarm your enemies in close combat
Grab them and throw them to the floor
Punch enemies if no weapons
Enemies will also have to reload and have limited ammo
Cover with your suit since it is like an armor until you loose the protection
Free flow punching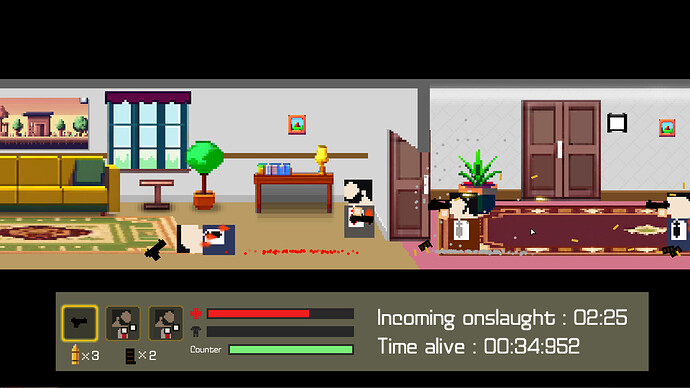 Development
This is my 3rd game that will be released this year, and it will take me a little bit more than one month to complete it, you will be able to download it for free. I developed all the art / animations in a very limited time and budget.
I'm starting this devlog almost at the end of development which started just 3 weeks ago!. I reached alpha version now, and adding more levels for the release with 5 levels planned for this game, expecting to finish polish of the game this weekend.
I am planning a better version of the same game with better character sprites for next month.
Devlog
Most of my development is shown in YouTube, please consider following me, I will really appreciate your support!. More to come soon! Feel free to ask questions at any time.
I tried to upload animated pictures of the game but I always got an error, so please check my blog for that. This game blog!
Announcement trailer - Devlog 8 - Guns and gameplay - YouTube
Follow up - I made a level editor : Devlog 9 - I made a Level Editor - YouTube