Using Tiled I want to make a game in the same graphical style as the Gameboy where there's a viewport resolution of 160 x 144. This would make it where each tile is 8 x 8 and there would be a width/height of 20 x 18 of those tiles.
These are the 8 x 8 tiles I made in Aseprite to be used as Tilesets in Tiled: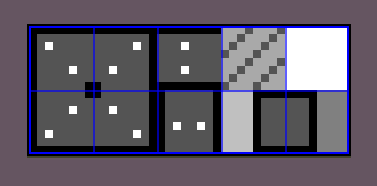 Arranging the tiles a certain way in Tiled I would like the tilemap to look like this: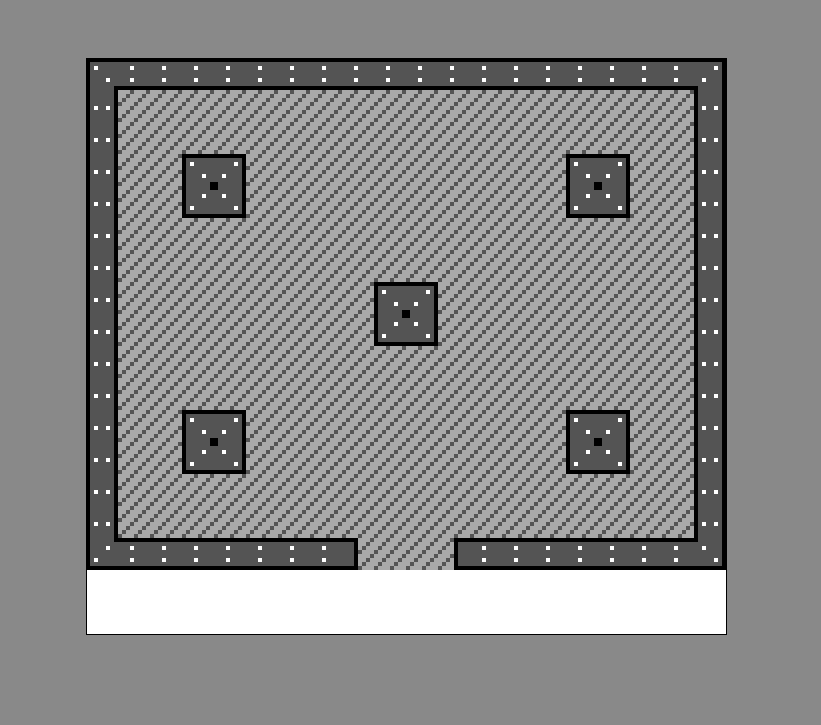 (it's supposed to be a room with an entrance, walls, a floor, obstructions on the inside and the white space at the bottom is intended to be the HUD. I'm no artist, I know)
Now if I attempt make the screen size 160 x 144 in MonoGame, the pixels look consistent but it would be too small to be playable: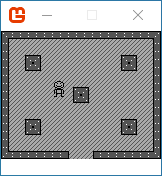 So I figure I would increase the window size by a factor of 4 (to which the BoxingViewportAdapter in MonoGame Extended will scale up the pixel size accordingly):


But here are the results: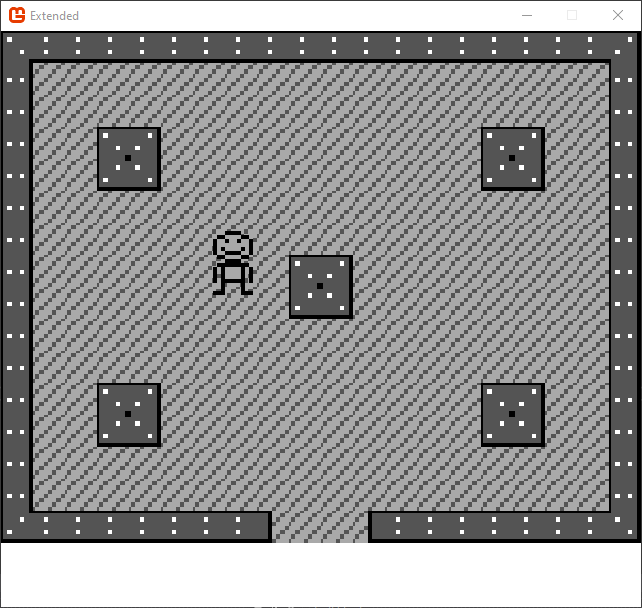 See how it looks inconsistent and wavy where some of the pixels stretch and some of them cut off? I do not like how that looks!
Is there any way to scale up this low resolution tile map where each of the pixels are presented consistently or is it not advisable to do it this way? If not then what are the alternatives?
If this has any importance here's what the Draw method looks like:


Hopefully the screen shots are helpful but let me know if you need to see code to get to the bottom of this and I'll get to uploading it on GitHub real soon. Thanks!