The permissions appear to be set correctly, so not sure what is going on with the WPF Editor.
I am using the "Kni pipeline" version of the original pipeline.
All works okay except it does not recognise the fnt files I am tryung to use with Monogame.Extended.BitmapFont. I have referenced the Monogame.Framework.Content.Pipeline.dll in the Kni Pipeline references, but no option for BitmapFont appears in the dropdown list.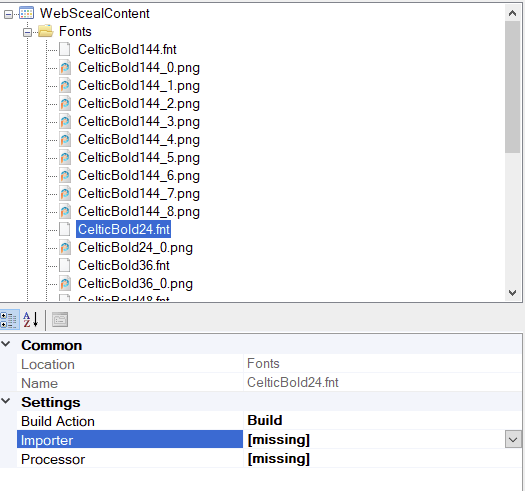 I can regress back to the normal mongame fonts if there is no easy solution.