This is as much a Visual Studio 2022 question as a MonoGame & DLL question. I've been writing the AI for my game as a DLL in a WPF App. It's called TacticalAILib and, in part, it looks liked this: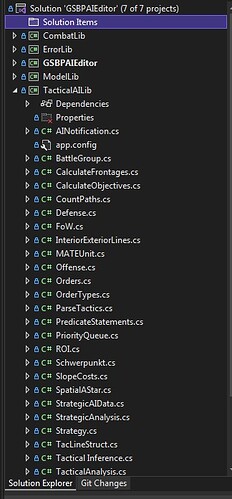 I want to add this DLL to my MonoGame project. Just adding it didn't work. ALSO: it would be really great if what I actually imported into the MonoGame project would allow me to modify the source (and that there would be only one set of source as opposed to Visual Studio copying all the files over to the MonoGame folder; which is what it does if I just import all the files).
Thanks in advance. More stupid questions to follow.