So I'm working on a game where the player controls a frog and shoots out its tongue and till now I handled all my position data with rectangles, mainly because of the "intersect" method already present, but the flaw in this methodology is that "int" is not very accurate as I've been getting some unpleasant results when drawing the tongue whilst the frog was rotating (Sometime the sections would not directly cover one another and would be drawn beside the previous section.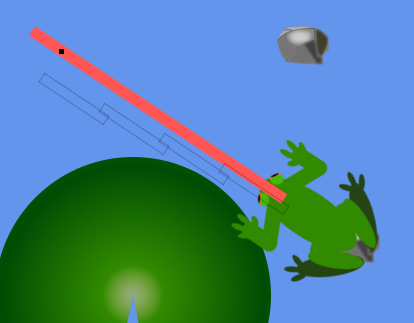 The red bar represents the tongue with Vector2, and the transparent represent the tongue with a rectangle, both use the same rotation variable and the rectangle gets its start position from the vector 2 location, but the results are the one seen above.
How do you guys handle "accurate" location and how do you then handle collisions?