I'm getting weird distortion in my animated model when exported from Blender. It looks like the rotation and maybe the scale of the bones is incorrect. It is animating the wrong direction, and it is animation too far in that direction. All it is, is a simple 2-frame nod animation that rotates the head bone along X. Picture to explain.
These are my export settings.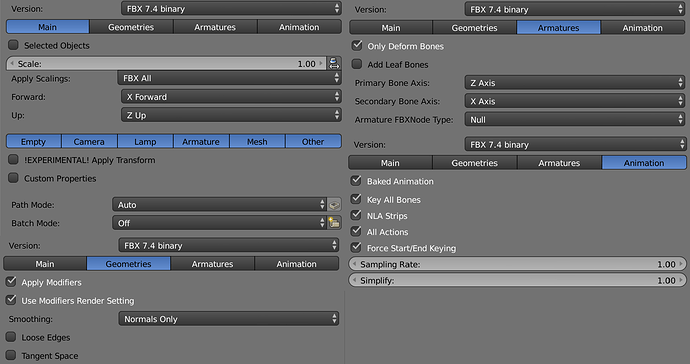 Has anyone experienced this before? I am using the SkinnedModelProcessor.
Something seems wrong with my bone transforms. I am drawing red spheres at each matrix from GetSkinTransforms(), but the values are very small and are just gathering at what appears to be origin. The bones are the red spheres at the model's feet.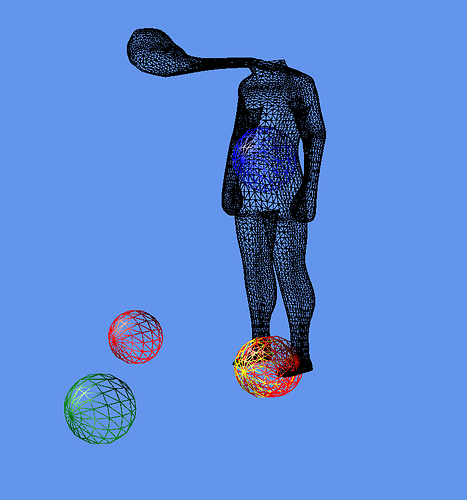 Edit: My problem was I was scaling on import. Setting it back to 1.00 fixes this.