Hello community. Now i working on Krypton XNA (v2.0) C# port for MonoGame 3.5
I successfully ported it, everything works, but shadows…
Issue:
Dynamic shadows this is thing that doesn't work, i tried some logic variants but got the same.
Personally i don't have any ideas how to fix it. =(
I compile it under Visual Studio 2013 for OpenGL (Windows 7 x64) using latest version of MonoGame (3.5).
Shader i compile with using 2MGFX.exe (.fx -> .mgfx).
Screenshot: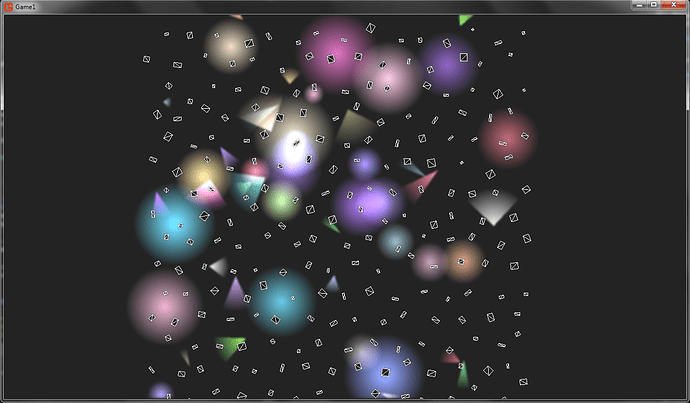 ---
Here is links:
My Project (.fx source of effect placed in "Content" folder)
Krypton XNA v2.0
Any suggestions?
P.S. Sorry for my bad English =)
Regards, TheZNC.