Hey there! There are a few questions similar to this, I just want to get a clear answer because I'm a bit foggy on all this. Using some a custom BlendState and possibly a render target, is this the following mockup possible? The background is arbitrary and could be comprised of many textures. The black and white images could also be made using the alpha channel of a png as demonstrated at the bottom. I've also heard about use of a Stencil Buffer, and I'm willing, but using BlendState seems a bit easier.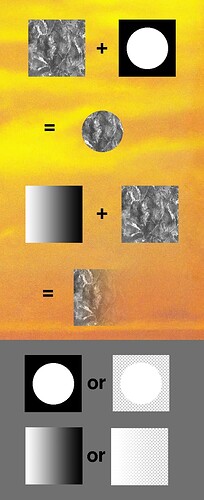 The precise effect I'm going for could be used for a Genesis / Sega Saturn style dithered transparency effect with, in this case, a solid yellow cone texture with its own transparency for the overall shape, plus a repeating checkerboard texture: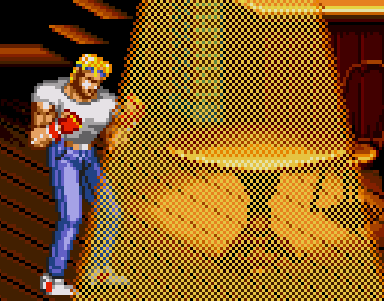 Thanks for your help!