Hey community!
I have recently been working on "Fire in the Mole" which was a bit of a Bomberman meets Wolfenstein 3D. It's not really much more than a very early prototype, and I suspect I won't take it much further either because it isn't really that fun!
Anyway, it's built in Monogame with a ray casting engine and for what is basically only really my 2nd stab at doing a game dev I'm pretty pleased and wanted to share it.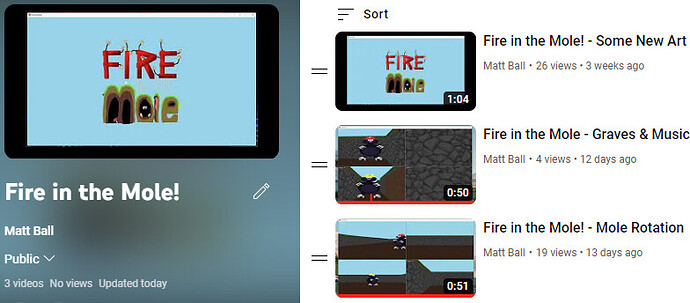 I'd love to create a proper video for it at some point - but I'd like to get some 4-player footage recorded properly and do some editing etc.