Hi,
First of all, sorry English is not my native language
I have some problem with Tiled Map Editor and Monogame.
I use TiledSharp to integrate my tiles into my project Monogame but the offset is not respected.
Here is Tiled Map Editor: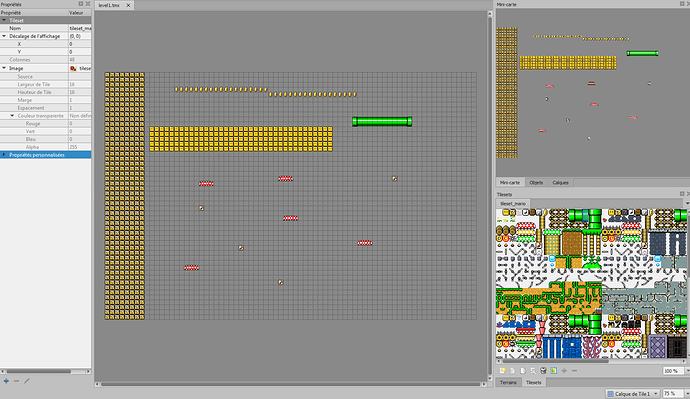 Now the TMX in Monogame: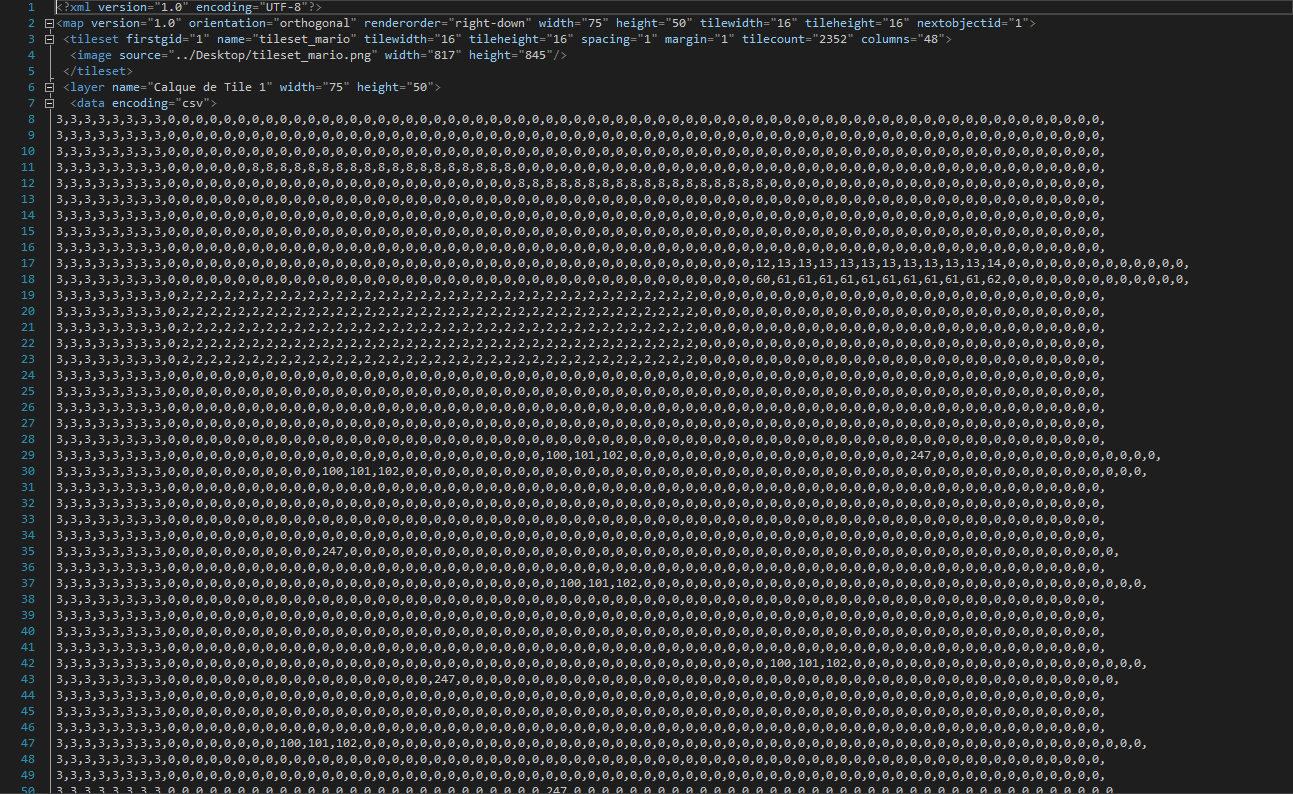 And the final rendering: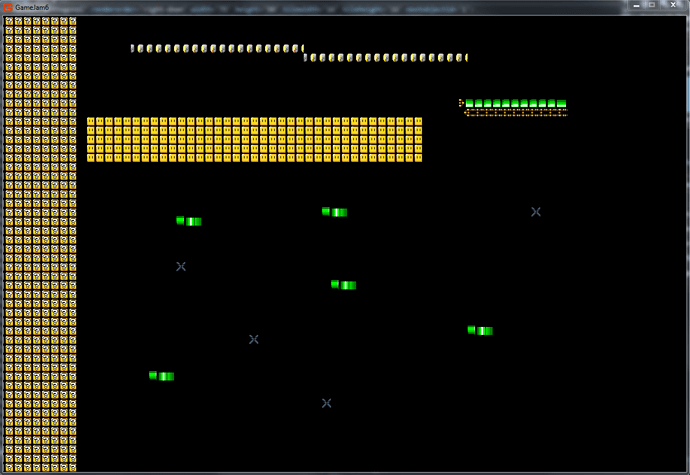 I can not find the solution …
Any Idea ?