I have been trying to render png files with VertexPositionColorTexture in 3d space. A simple flat square with a texture that has transparent pixels around the outside of the image. Yet sometimes it will render see through, and other times it will render the color of the clear screen (cornflowerblue) in the empty pixels.
Example of it drawing clear screen color in between cars.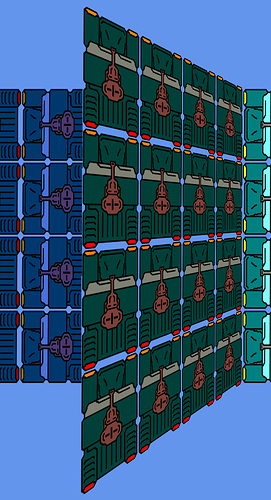 But I will go to the other side and it will draw see through.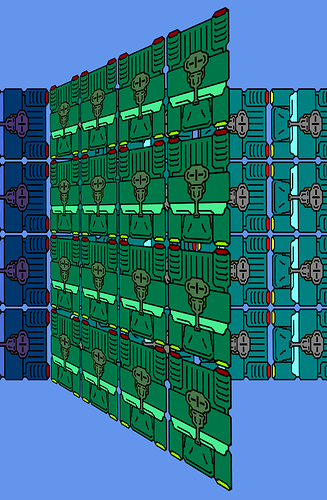 I used 4 sets of VertexPositionColorTexture of 6 points. 2 end-and-end. And 2 at the same points, reversed (I could have made these 2 one set [like a flat cube] but I did this for the sake of testing the alphas). Also, I have the car repeating 4 times x 4 times just to see through the transparent parts better.
I also tried VertexPositionNormalTexture, and it still did not fix it. The AlphaBlend is on and ApplyChanges has been called to the graphics device. I draw the images via TriangleStrip.
Btw, my experiences with monogame are limited, but I have made a full game with C# and XNA back when XBLIG was still a thing. I'm not sure of all the changes, but for that game I only used SpriteBatch 2D drawing, and I don't want to do that with this project.