Until now I have simply rendered my ground as textured quads, offset in a hex pattern: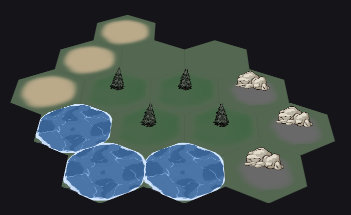 I thought it'd be cool to make adjacent tiles join together to form bigger shapes: deserts instead of plots of sand, etc.
Figured if I render hex-meshes instead of quads, I could give those hex-vertices color-key information to use as masks in the shader, for deciding what texture goes where.
And to soften up that unnatural hexagon look I figured I could average the colors on the corners of the hex meshes with the adjacent tiles to create smoother transitions between the "color-keys" / "masks":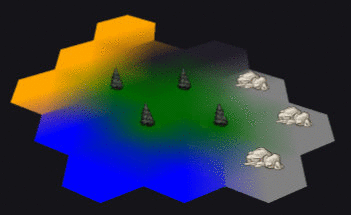 I haven't tried to add textures back to the mix yet but I started to doubt this approach.
It looks quite washed out. I'm going for pretty defined borders between the different groups of tiles, but without that clearly hexagonal look.
Basically, I'm trying to figure out how can I create masks with shapes like these: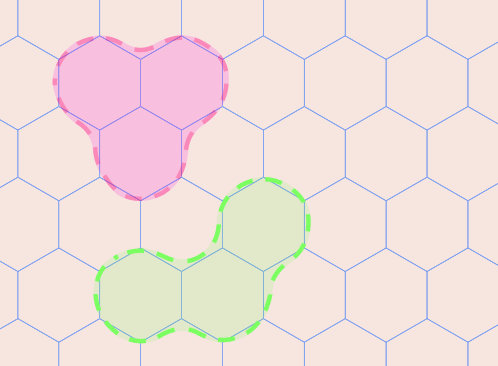 Should I be looking at marching squares?
How did they achieve this in Civ 5 and 6?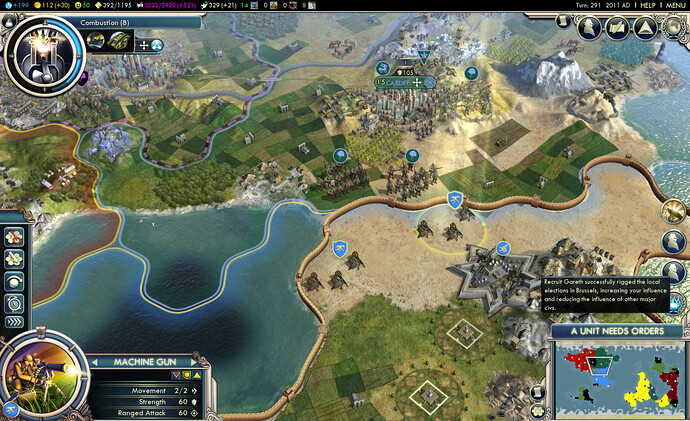 Cheers