Hi, I'm new to the MonoGame Framework and I'm trying to setup a new project to start learning about the environment but I'm having some trobules and it won't work.
I've followed the instructions on the documentation to setup your environment and workspace but I still can't make it run. So I was hoping if I could find someone that could help me with it.
First of all there are this error codes showing up on the code templates once I've created it and before I've made any change.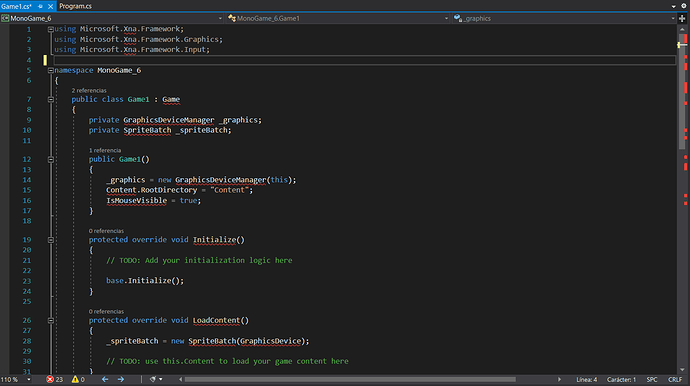 Also, on the project setup, there's no monogame logo showing (like it's shown on the sample image in the documentation guide)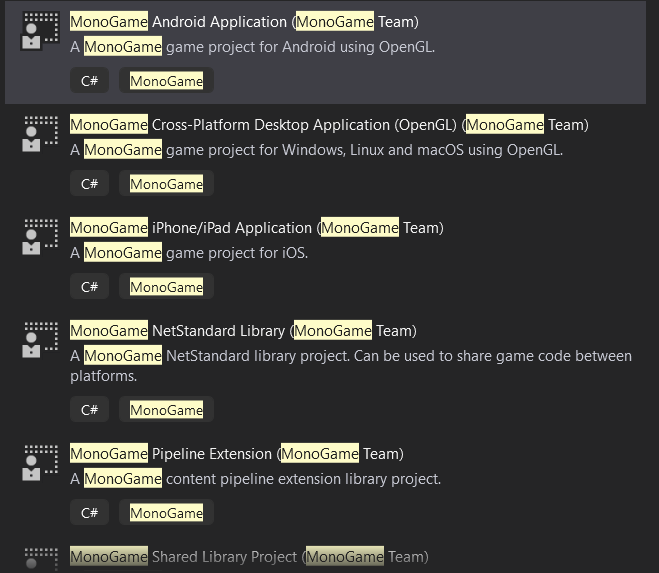 I guess I've messed it up during the installation process, but I've checked it a few times step by step and I still can't find why it's not working properly.
Thanks for the help.