Hi all! I'm a self-taught game programmer, and I've been working on a 3D game for around two years now. My… general lack of level design skills notwithstanding, I find that its lighting is a bit… bad: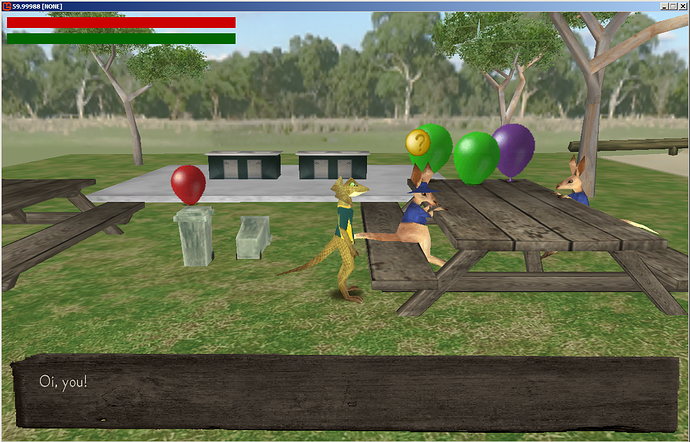 As you can see, things like the bins and the picnic table look rather bad without having a shadow beneath them. Now, my style is meant to be that of the N64s, so a bit of bad lighting is to be expected. However, I believe I should still try to get it a bit better than what I currently have.
The main character does have a textured plane beneath him to create a shadow, but I can't exactly do that everywhere since I intend to use uneven terrain (and the shadow mesh clips through the floor enough as it is). Is there a quick out there that can spruce up my game's appearance? Unfortunately, I know very little about Shaders, else I would have given it a try myself.
Thanks in advance!