is there a video tutorial on how to go about recreating old graphics formats in monogame?
I have asked/tried many times to create this but doing it so that it runs well on the gpu is difficult.
basically I need a array of 8x8 indexed tiles that can be flipped and rotated like this…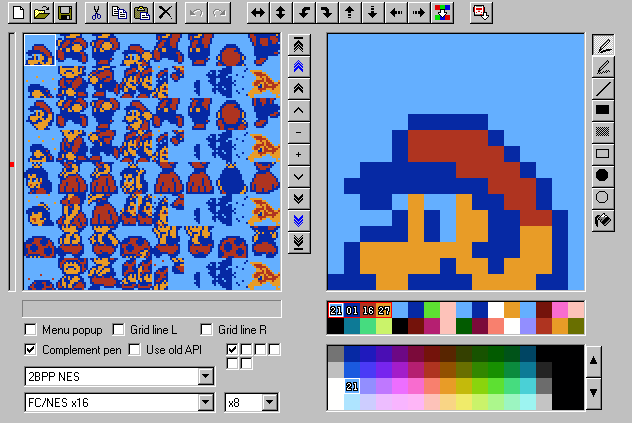 I know that newer gpus don't support indexed color mode but I would like to learn a way around that using shaders.
I am not good with shaders at all and have no idea what I am actually looking for or doing.