Hi,
I know that there are quite a few posts on this problem, but i still haven't found a working solution. I am attempting to build a simple spritefont in the MGCB, but i am getting this error: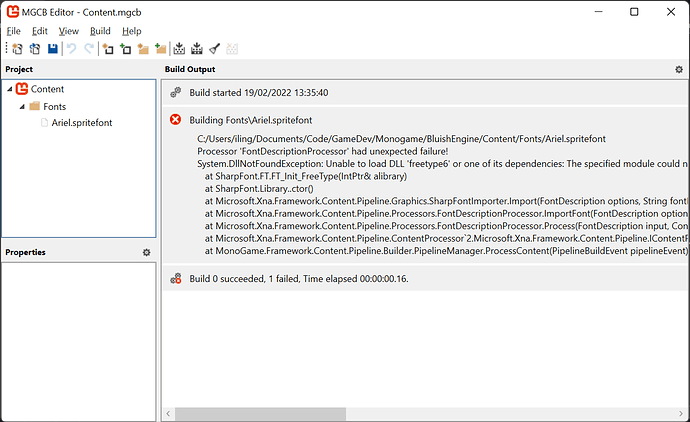 I have installed the 2012, 2013 and most up to date C++ redistributable SDK's and I have reinstalled freetype6, both to no avail.
I'm using Windows 11 and VS 2022
Thanks for the help
Edit: It might be worth mentioning that I couldn't build png images, due to the 'FreeImage' dll error, but i fixed this with the 2013 c++ redist. Is there a problem with MGCB on VS2022?