#Problem
In previous thread, I asked can possible floating position, size, etc in SpriteBatch class.
So I tried override SpriteBatch class, but it's can't possible because the class was not available due to the level of protection.
If there is no way for this, can I find some example or guide for making spriteBatch system?


#Way

I want do this…

Cause I want do make smooter visual for vector-like graphics.


This video is testing my 'SVG files to MSDF texture atlas' tool.

I tried use this to my MonoGame project but

SpriteBatch

make some pixel spaces. so sad…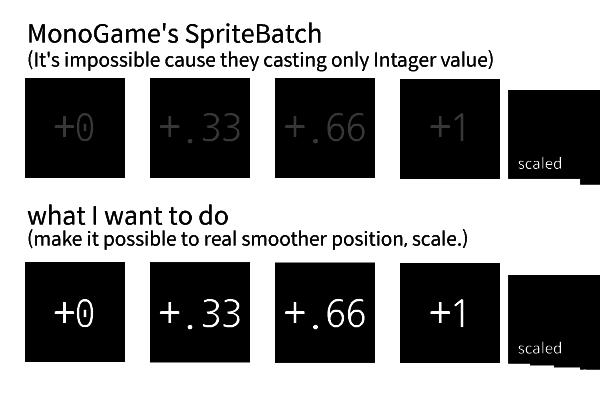 How I can do achieve this?
---
MSDF(Multi-channel Signed Distance Field) is one of the techniques for expressing vivid shapes.
Primarily exert great power in the font.
MSDF on MonoGame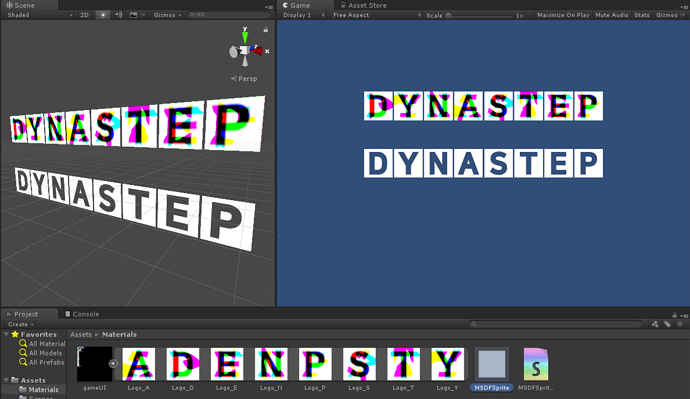 MSDF on Unity